"Advancing Health Equity & Policy" initiative is rooted in the belief that every person deserves the right to optimal health and well-being, regardless of their background or socioeconomic status.
Advancing Health Equity & Policy - Empowering Health for All
"Advancing Health Equity & Policy" initiative is rooted in the belief that every person deserves the right to optimal health and well-being, regardless of their background or socioeconomic status.
Why Health Equity Matters:
Health equity is not just a goal but a fundamental human right. Disparities in healthcare access and outcomes have significant implications for individuals' quality of life and overall community well-being. By advancing health equity, we aim to address systemic barriers and create an inclusive healthcare landscape where everyone can thrive.
Education & Awareness:
Education is a key driver of change. Through workshops, webinars, and outreach programs, we raise awareness about health disparities and their underlying causes. By fostering a deeper understanding of these issues, we empower individuals to be advocates for change within their communities.
Measuring Impact:
We are committed to making a tangible impact on health equity. Our initiative includes continuous monitoring and evaluation of our programs, ensuring that our efforts are effective and aligned with our mission. We remain transparent about our progress, learning from successes and challenges to refine and strengthen our approach.
Join The Movement:
Together, let's build a future where everyone has access to quality healthcare and enjoys the benefits of good health. Join our "Advancing Health Equity & Policy" initiative and become a catalyst for positive change. Together, we can reshape healthcare systems, break down barriers, and pave the way to a healthier and more equitable world.
Every American has access to quality and affordable health care solutions
At Growth Matters, our approach revolves around fostering holistic growth and empowerment for individuals and communities.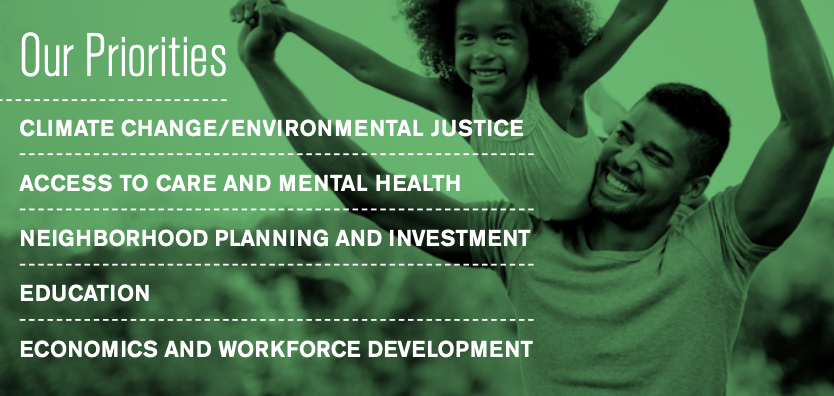 We prioritize personalized learning experiences, tailoring our programs to meet the unique needs and aspirations of each learner. 
By embracing innovation and embracing technology, we ensure that our education and workforce development initiatives are relevant and future-focused. We nurture a culture of inclusivity, valuing diversity and providing equal opportunities for all. Our commitment extends beyond education, as we actively support job seekers through career guidance, skill development, and strong industry partnerships. Through this comprehensive approach, we aim to unlock the full potential of every individual, empowering them to thrive in an ever-changing world and make a positive impact on society.
Our strategy at Growth Matters revolves around four key pillars: 1) Providing accessible and quality education, ensuring learners have the tools to succeed in their chosen fields; 2) Fostering strong partnerships with industries to align our programs with workforce demands, creating seamless pathways to employment; 3) Embracing technology and innovation to deliver engaging and future-focused learning experiences; 4) Cultivating a culture of inclusivity, valuing diversity, and promoting equal opportunities for all. By integrating these pillars, we empower individuals with the knowledge, skills, and support necessary to achieve their goals, contributing to personal growth, professional success, and the betterment of society.
41 Participating Affiliates
Growthmatters has developed a multi-faceted strategy to change existing health policies and produce new policies that are not tainted with structural racism. Here is our policy approach:
1. Identify health equity national priorities
2. Identify how these priorities manifest in the lives of African Americans
3. Define a strategy for local, statewide & national action
4. Create policy & advocacy plans
Acme Tech Solutions
Global Learning Institute
TalentBoost HR Solutions
Future Entrepreneurs Academy
Health & Wellness Hub
Finance Matters Consulting
Artistic Expression Studio
Environmental Awareness Group
Innovate Tech Labs
Women Empowerment Network
Sustainable Agriculture Initiative
Career Advancement Partners
Community Outreach Alliance
Creative Design Studio
Technology Innovations Forum
Education for All Foundation
Youth Leadership Program
Green Energy Solutions
Digital Marketing Experts
SkillUp Training Academy
The Health Equity Webinar Series by Growth Matters aims to address and promote health equality for all individuals, regardless of their backgrounds or circumstances. In this enlightening series, we bring together renowned experts, healthcare professionals, and community leaders to engage in thought-provoking discussions and share valuable insights on healthcare disparities, access to quality healthcare, and social determinants of health. Through these webinars, we seek to raise awareness, foster collaboration, and advocate for meaningful change, ensuring that everyone has the opportunity to lead a healthy and fulfilling life. Join us in this crucial conversation as we work together to build a more equitable and inclusive healthcare system that leaves no one behind.